Medical Information
Teladoc is a national network of board-certified physicians who use electronic health records, telephone consultations and online video consultations to diagnose, recommend treatment and write short term, non-DEA controlled prescriptions, when appropriate. Physicians are available 24 hours a day, 7 days a week and 365 days a year
Cost of Consultation: Free!
A medical history disclosure (MHD) is necessary prior to requesting a consult. You can complete the disclosure either online or by calling Customer Service. If taken over the phone, a $12 charge will be assessed
Secure, personal and portable electronic health records
The medical information program is provided by Teladoc.
Terms and Conditions: Teladoc does not replace the primary care physician. Teladoc does not guarantee that a prescription will be written. Teladoc operates subject to state regulation and may not be available in certain states. Teladoc does not prescribe DEA controlled substances, non-therapeutic drugs and certain other drugs which may be harmful because of their potential for abuse. Teladoc physicians reserve the right to deny care for potential misuse of services. Teladoc phone consultations are available 24 hours, 7 days a week while video consultations are available during the hours of 7am to 9pm, 7 days a week. Consultations are not available in Oklahoma or Massachusetts. Video Consultations are not available in Idaho, Iowa, Louisiana, Oklahoma, Massachusetts or Texas. © 2012 Teladoc, Inc. All rights reserved. Teladoc and the Teladoc logo are registered trademarks of Teladoc, Inc. and may not be used without written permission.

Physician and Ancillary Visits
Savings average from 20% to 45%
MultiPlan/PHCS is the largest proprietary PPO in the country with nationwide access to over 525,000 physician locations*
Participating providers are screened by a team of professionals and must pass strict credentialing criteria prior to joining the MultiPlan/PHCS network
There is no limit on the number of times you can access a participating provider in this program
The physician discounts are provided by Multiplan/Private Health Care Systems.
*This program does not include access to MultiPlan/PHCS Network hospitals or physician assistants. This product is not available in MA.
Lab Services
10% to 80% savings on regular retail pricing of blood tests and lab procedures
Access to over 3,000 certified labs nationwide
The lab discounts are provided by DirectLabs.
This product is not available in FL, HI, MA, MD, NY, NJ and RI.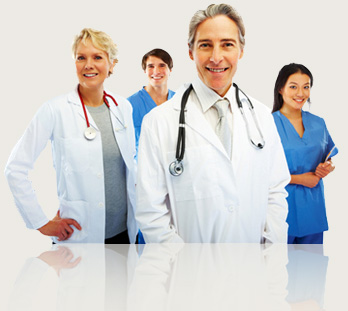 Prescription Discounts
Discounts are available at over 60,000 participating pharmacies nationwide
Savings of 15% to 60% off generic drugs and 15% to 25% off brand name
prescriptions
Convenient ordering online, by phone, or mail
The prescription discounts are provided by MedImpact.
Roadside Assistance from Roadside Protect: Telephone roadside dispatch available to members 24 hours a day, 7 days a week, and 365 days a year
Pet Pharmacy discounts from Health Matters International: Pet prescription program offers members 20% to 70% savings on retail prices for FDA approved, popular name brand items. 30 to 90 day supply of medication delivered to your door
Identity Monitoring & Restoration from InfoArmor: Members and eligible dependents receive a comprehensive and proactive defense against identity theft. Privacy Armor services include SNAPD Identity Monitoring and Privacy Advocate Restoration. *This program is available to the primary member plus up to four (4) additional family members living in the household.
24-hour Nurse Line
Access to experienced, registered nurses via a toll-free number, 24 hours a day, seven days a week
Symptom assessment and phone triage
Urgent and non-urgent care advice
Drug and medication information
Access to a pre-recorded health information library consisting of over 1,100 topics. *There are over 600 audio health library topics available in Spanish.
The nurse line program is provided by Carenet.

Dental Care
5% to 60% savings on most dental procedures, including routine oral exams, unlimited cleanings, and major work such as dentures, root canals and crowns
5% to 20% savings on specialist's normal fees - where available - for specialties such as orthodontics, endodontics, oral surgery, pediatric dentistry, periodontics and prosthodontics
Access to over 142,000 dental access points
The dental care discounts are provided by Careington International Corporation.
Vision Discounts
VSP is the nation's largest eye care provider
Save 15% to 35% off eye exams and eyeglasses
Over 44,000 participating points of care in retail and medical locations
This plan is not insurance. The vision discounts are provided by VSP Choice Access® Plan.
Product not available in MT, VT and WA.
Additional Health Care Discounts
By using the HearPO network of over 2,700 locations throughout the nation, members can save on hearing aids, as well as a 30% discount off of diagnostic services which include hearing exams, and 1 year of free batteries (80 cell per hearing aid). Lowest Price Guarantee*: If you should find a lower price at another local provider, we'll gladly beat that price by 5%.
*Competitor coupon required for verification of price and model. Limited to manufacturers offered through the HearPO program. Local Provider quotes only will be matched.
Diabetes Management Discounts from Better Living Now: Save 20% to 30% on durable medical equipment and 20% to 40% on disposable medical supplies.
Life Insurance Quotes Referral from Efinancial: Clients can shop and compare life insurance quotes from the nation's top-rated carriers. Efinancial works closely to assist members who are searching for affordable life insurance coverage.
Chiropractic and Alternative Medicine Plus Fitness Discounts from ChooseHealthy: Save 25% off normal fees for services and receive discounts on health and wellness products.
Weight Loss Surgery from the Gastric Banding Panel Group: A $1,000 discount off the regular price for gastric banding weight loss surgery.
Vision Correction Surgery from QualSight: Savings of 40% to 50% off the overall national average cost of traditional LASIK surgery
Imaging Network
Savings from 10% to 60% on advanced imaging costs for MRI, CT and PET scans
Over 2,400 freestanding radiology facilities throughout the United States
The imaging network services are provided by US Imaging.
*Not all locations may accept orders from other countries. Please notify scheduling specialist in advance so they can verify if participating providers will accept such orders. This product is not available in HI, VT and WY.